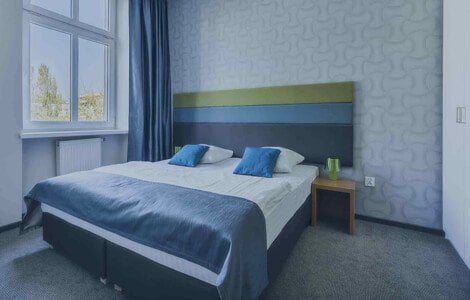 Want to try relaxed urban living in The Veranda in Taguig? It's a development where nature and the city connect within Arca South, North Veranda. It's a four-tower mid-rise with 12,998 sqm as your intimate, relaxing home in a city vibrating with life. It's designed to capture a serene lifestyle embraced by nature with its numerous green spaces and open areas. Find your peace and quiet solitude with a studio unit, one-bedroom, two-bedroom, or three-bedroom unit that's interconnected, efficient, and sustainable. It's accessible to major cities and destinations and is organized and efficient with a transportation hub located inside. Its outdoor amenities include pools, a n outdoor play area, and a koi pond. Its indoor amenities are a lobby and reception, a function room, gym, game room, indoor play area/day care, atrium gardens, and a mail room.

Currently Selling
Currently selling is Abreeza Place in Davao City, Davao. Experience leisure condo living, more relaxation, and more recreation. You can find solace in lush gardens, freshness in cool waters, diversity in stylish shopping choices, and inspiration in brilliantly designed structures. Designed to provide a natural sense of ease and relaxation, Abreeza Place has chic and modern amenities. Choose between a studio or one-bedroom units. It's also situated right across Abreeza Mall in Davao's emerging premier lifestyle hub. Its outdoor amenities are its swimming pools, pool deck, landscaped podium gardens, and a roof deck garden. Elevate your spirit with its indoor amenities like the clubhouse with function rooms, a fitness gym, a multimedia room, and a game room, as well as its lobby and lounge areas.

Work in innovative workscapes in Cebu's landmark address, the BPI Cebu Corporate Center. As the Southern Philippines' number one business address, it's Alveo Land's first office condominium in the Southern Philippines. It's the only development in Cebu ti launch professional work spaces available for ownership. Choose between retail units, typical units, or penthouse units. It has an iconic façade rising in Cebu Park District, a dynamic lifestyle mecca. It's also the address of choice for multinationals and industry leaders.

Have a timeless Tagaytay leisure experience with the leisure residential condo, Kasa Luntian. It has a quaint retail strip tucked away from the main road. It's also envisioned to be a unique destination with dining concepts like organic bistros and coffee shops, and boutiques with special finds. It's low-rise and low-density with 3.06 hectares to 7.56 hectares. Choose between a studio, one-bedroom, or two-bedroom unit located in Calamba Street in San Jose, Tagaytay. It's just about an hour and a half away from Metropolitan Manila, so it's a quick getaway from the pressures of city life. Its central amenity area has a viewing pavilion, a jungle play area, pools, cascading jacuzzis, pavilions, and an open lawn. It has pocket parks with open greens, nooks or pocket seating areas, an herb garden, a coffee orchard, a rain garden, an elevated Creekside walkway, and a tree house. It even has indoor amenities like function halls with spill-over areas, community lounges per floor, and community deck or a roof deck.

Enjoy leisure condo living in the heart of Manila with Celadon Park. Have a different way of life as Celadon Park stands out as a picturesque, tranquil gateway in the heart and haven of glories Manila. It's an outstanding community dedicated to your relaxation. And, it's Ayala Land's first foray into Manila, as an integrated business, retail, and residential development. Choose from your options: a studio unit, a one-bedroom unit, or a two-bedroom unit. Located at the former San Lazaro Hippodrome, its landmark location connects you to a number of top educational and medical institutions, as well as commercial and business districts. Experience life with a 25-meter swimming pool, lounge pool, a jacuzzi and sauna, a children's pool, private massage cabanas, garden sitting areas, barbecue and grilling area, an exercise lawn, and a meditation garden. It also has a basketball court and inside, function rooms, children's activity area, gym and fitness center, and game room.

As High Street South's hub for inspired organizations, High Street South Corporate Plaza is a fitting addition to Ayala Land's office development. The first ever Ayala Land office condominium to be made available for investment by end-user enterprises since the 1990s, it's one of the most prominent addresses to be offered in Metro Manila. Spanning three prominent blocks in BGC, it will be a two-tower landmark and corporate headquarters with an impressive façade of a double-glazed glass curtain wall system and aluminum cladding. It has a retail plaza on the ground and mezzanine floors, as well as a complementary, adjacent pedestrian park.

Lumira NUVALI is NUVALI South's nurturing neighborhood community in Laguna. Illuminating everyday with natural encounters, it's Alveo Land's fourth horizontal development in NUVALI. With 45 hectares composed of 11 neighborhood clusters, it's close to Alveo Land's Venare, Treveia, and Mirala. It illuminates the neighborhood experience through innovative master-planning. It only has a select number of generously-sized lots arranged intro clusters. With two entrance gates, a main central park complex with a park, clubhouse, pools, pocket parks, and a sunken garden, live life every day in Lumira NUVALI.

Experience convergent workstyles in Park Triangle Corporate Plaza in BGC, Park Triangle's hub for inspired organizations. It's Alveo Land's newest corporate tower, and it brings together contemporary workscapes in a stylish business address. It's also a standout in BGC's corporate office row, willing to be an iconic enterprise headquarters. The lifestyles of work, home, retail, and nature converge in congruent visions here at Park Triangle Corporate Plaza.

As for convergent living in BGC's Northern Gateway, Park Triangle Residences is a masterplan of convergence with everything in one address. It has exclusive access to well sought-after retail and office destinations, it's the metro's magnetic new address since a 5-storey Ayala mall is right below the development. Choose between studio, one-bedroom, two-bedroom, or three-bedroom units for a bold new angle on city living. It has a ground floor lobby and drop-off, 4th floor access to Ayala Malls Park Triangle, a function room, an indoor lounge, gym, play area, board room, pools, jacuzzis, a view deck, lounges, jogging paths, lawns, and areas for play and yoga.

Patio Suites in Davao is developed by Accendo Commercial Corp. with Alveo Land Corp. as its project manager. It surrounds you with a full array of recreation and lifestyle choices with a district that becomes your own urban getaway. Choose between a studio unit, a one-bedroom unit, two-bedroom unit, or three-bedroom unit at the heart of Mindanao's center of growth.

Live the urban courtyard life with Portico in Pasig City. Live the unhurried life as Portico features an urban courtyard experience like no other with lush greenways, cobblestone pavements, and charming open spaces that flow into each other. It's just within reach of the business centers of Ortigas, Quezon City, BGC, and Makati. Its first residential tower is The Sandstone, and it's nestled in a quaint and charming environment. It's set to become a delightful new haven for those yearning to unwind, have a change in atmosphere, and spend time with family and friends. Choose between one, two, or three-bedroom units, three-bedroom twin flats, or courtyard villas and penthouse units. It has pools, a pool deck, an outdoor lounge, a lawn area, and themed garden courtyards. You'll also have a function room, an indoor fitness gym, a board room, indoor play area, and indoor lounge in Portico Phase One's clubhouse.

Live the City Resort Life in Solinea, the city's most exclusive in Alveo's first master-planned, multi-tower residential development in Cebu. Presenting you with a brilliant living experience, choose between a one, two, or three-bedroom unit. It's strategically located in Cebu Park District, within Cebu Business Park, right across Ayala Center Cebu. Experience Solinea Amenities with the retail promenade at the ground floor, a landscaped podium deck, a roof deck, landscaped parks, outdoor event venues, and a clubhouse with a gym, function room, dance studio, game room, and multipurpose room. It has 1000-sqm multi-experiential pools, too, and Lazuli Tower amenities like hammock cabanas, an outdoor lounge, function room, sky deck, a kids' play area, outdoor seating areas, and a multipurpose room with multimedia capacity.

Experience multi-faceted, fun living in Circuit Makati with Solstice, the first residential community of Alveo Land at the heart of Makati's lifestyle playground. It's just a beat away from the busy urban landscape, with dynamic avenues, and a choice between studio, one-bedroom, two, or three-bedroom units. It's the landmark residential community of Circuit Makati, with proximity to the Makati CBD. It has sustainable features and outdoor amenities like pools, a pool deck, a juice bar, an outdoor lounge, an outdoor gym, a lawn area, a play area, a pocket garden, and a bamboo garden.

Live the fine art of inspired city living with The Lerato, where you can nurture your creative mind and artistic spirit. It's at the Makati CBD North, Makati's newest creative hub. The Lerato is a master-planned residential community with three towers, set within a quirky 9,813 sqm land area. Choose between a studio unit, one-bedroom, or two-bedroom unit. It has various amenities at the 6th level podium with interconnected open spaces and naturally-ventilated elevator lobbies. With sustainable features, it also has pools, a gazebo, a children's play area, a jogging trail, and lounge areas/gardens. In Tower One, you can find a workout studio, a game room, a meditation room, and a landscaped roof deck. In Tower Two, find function rooms, a kid's art lab, a music room, and a theater room. In Tower Three, there's a culinary studio, a mega function room, a library, and a lounge area.